celeb style
Huma Quereshi on Femina's July Cover
9:25 PM
When it comes to fashion Vidya balan and Sonam kapoor are what I frequently choose to express my views on because I love both of them , one for Acting and other for style. When I saw a tweet featuring this Months Femina India cover sending out a strong statement I Had to blog about it.
Femina Were actually running a contest with hashtag
#
MyBodyMyRules
promoting this edition when I spotted huma on the cover with a mannequin in front sending out a message. But what hit me really was how ironical this cover was , promoting Not-so-perfect body shape yet photo shopping Huma to give the slim trim effect. Hypocritical much?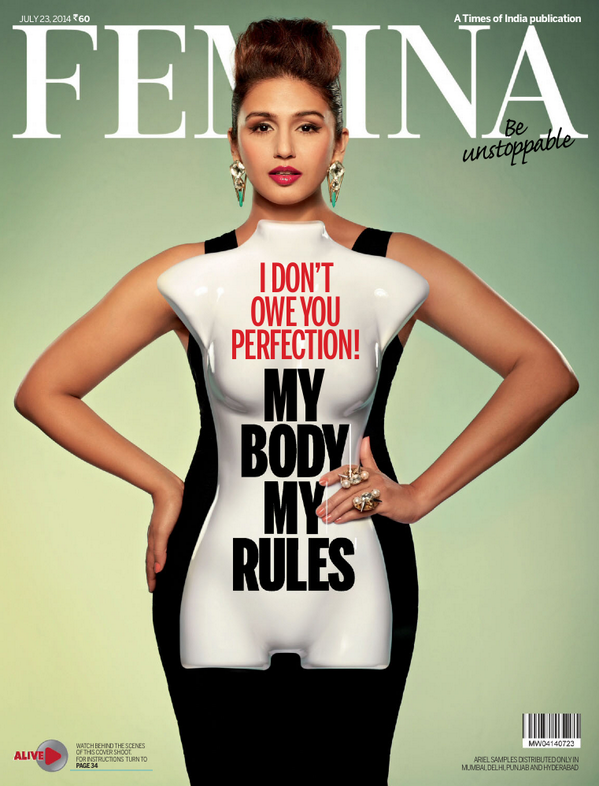 Huma for the cover really was a great choice. she is voluptuous yet beautiful but I cant see past Quereshi's arms and neck on cover which are heavily photo shopped. !
What are your thoughts?