Cover story
Sonam Kapoor on Harper's Bazaar July Cover
7:52 PM
Harper's Bazaar July-August cover features Sonam kapoor in a Gucci gown .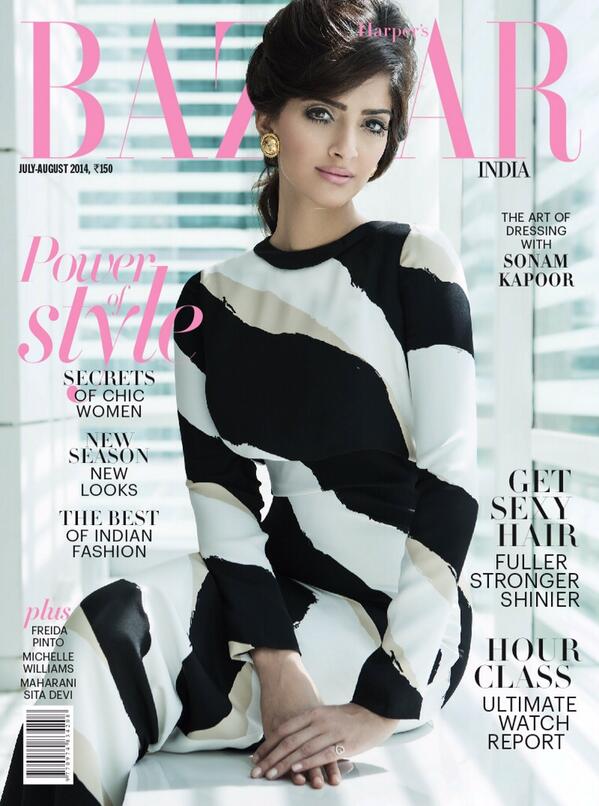 First glance at this cover and I couldn't recognize the person on it! That heavy photoshopping should be a crime or is just the make up ?. Sonam looks like a mix of Jiah khan and Aishwarya rai in this photo.
The photoshopping and make up issues aside sonam does look beautiful and that gown is a great pick . Iam lusting those earrings .
What are your thoughts on this cover?