Fab or Drab
Fab or Drab: Gauri Khan at Royal Estates by SRK launch
11:49 AM
Hello Girls,
Iam back again with a fashion post this time featuring Gauri Khan.
Shahrukh Khan is going places, after delivering record breaking hits and his team winning the IPL, SRK has now launched his new real estate venture in dubai titled 'Royal Estates by Shah Rukh Khan'
Present at the launch of their town ship were both SRk and his wife gauri khan. While SRK graced the event in a suit while Gauri chose a bright pink gown.
One look at Gauri's hair and I can brand this one as a drab, a big fat drab. Her ghastly silver eye make up dint help her cause either. The dress is also a sorry story having no shape what was Ms khan thinking coming out looking like That? Please get a Stylish for yourselves gauri, the least you can do is get a hair stylist if not one for make up and clothing!
And that bleached hair is an eye sore, why cant she stick to shades of black for hair colour?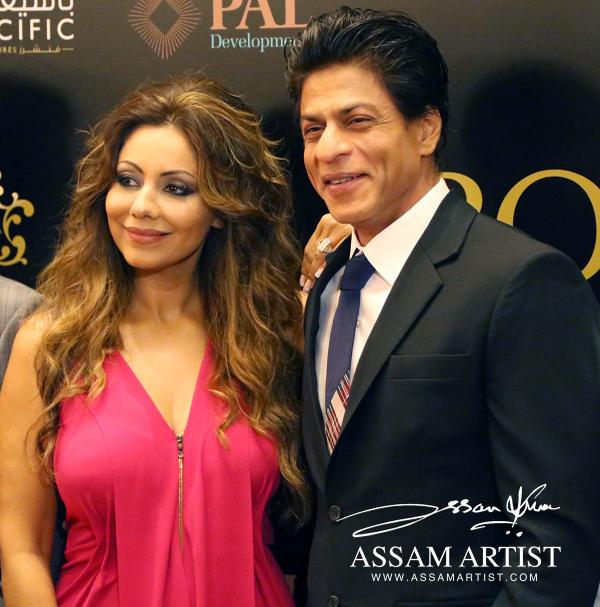 A drab in every way possible. What are your thoughts on this look?
For more fashion juice head to
blingsparkle..com
(photo credit: twitter)