BOLLYWOOD
Ranvir Singh's print Overload for special Khoobsurat screening
4:48 PM
Did Ranvir just get inspired by sonam Kapoors recent passion with prints or what?
Anil Kapoor hosted a special Screening of the Movie Khoobsurat and for this Ranvir Singh showed up in a fun crazy mood wearing an Adidas printed jacket and matching tee. To the print Overload Ranvir added some gold via a chain and gold sneakers.
That Hair, his make up and those glasses, there really was a lot of effort put into this look and this isnt even sonam we are talking about . Indeed Ranvir is out to grab eyeballs and show the world his quirky fashion but Overload!
The glasses remind me of Harry potter and the gold chain of Bappi Lahri, but hats off This look is crazy, busy all that and more but Ranvir grabs eyeballs and pulls it off alright!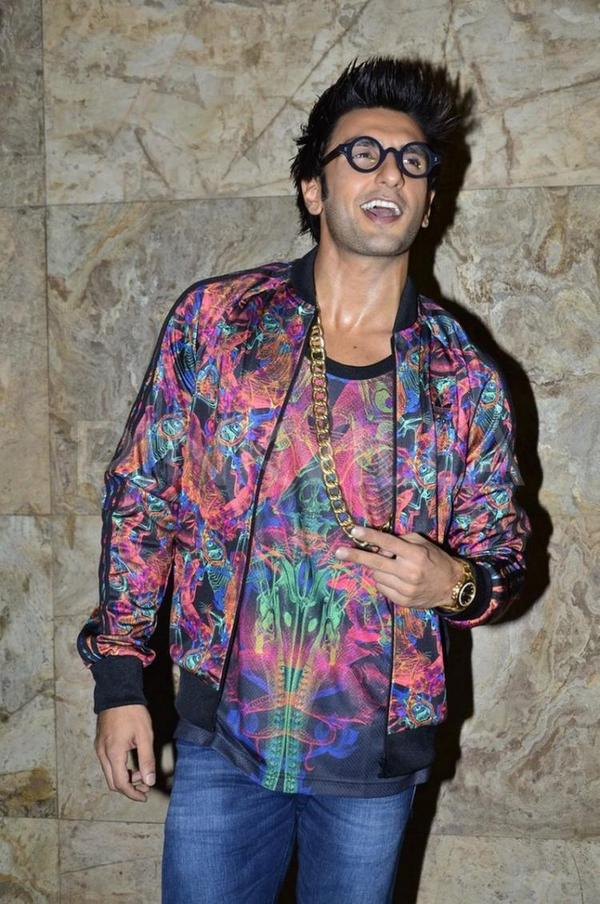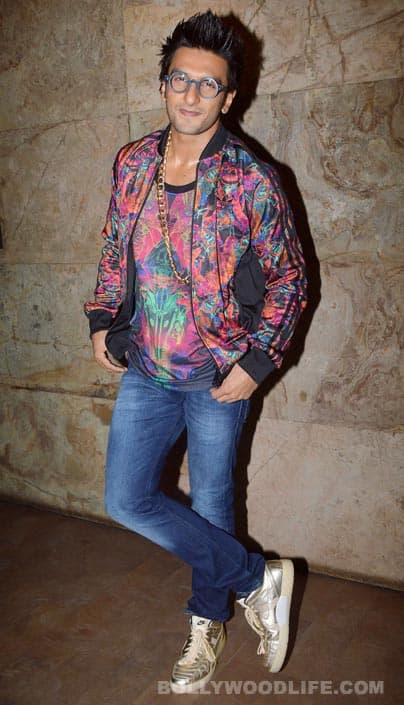 (photo Credit: twitter/ Bollywoodlife)