celeb style
Sonam Kapoor at Khoobsurat Music Launch and her Passion with Prints
12:17 AM
Hi girlies,
Long time no Sonam Kapoor fangirling you thought? Well iam back.!
Sonam Kapoor is coming out dressed like a doll a lot these days thanks to the promotions of her upcoming film Khoobsurat. The promotional tour of Khoobsurat as expected is pretty High on Fashion and it was no less at the Music launch of the movie.
For the Launch of Khoobsurats Music Sonam Kapoor wore a Dhruv Kapoor floral printed midi skirt with a Urvashi Juneja Mesh crop Top. A sequined jacket was added to the look making it a way bit busy but Sonam Kapoor still looked stunning but I like her Jacket less photos better.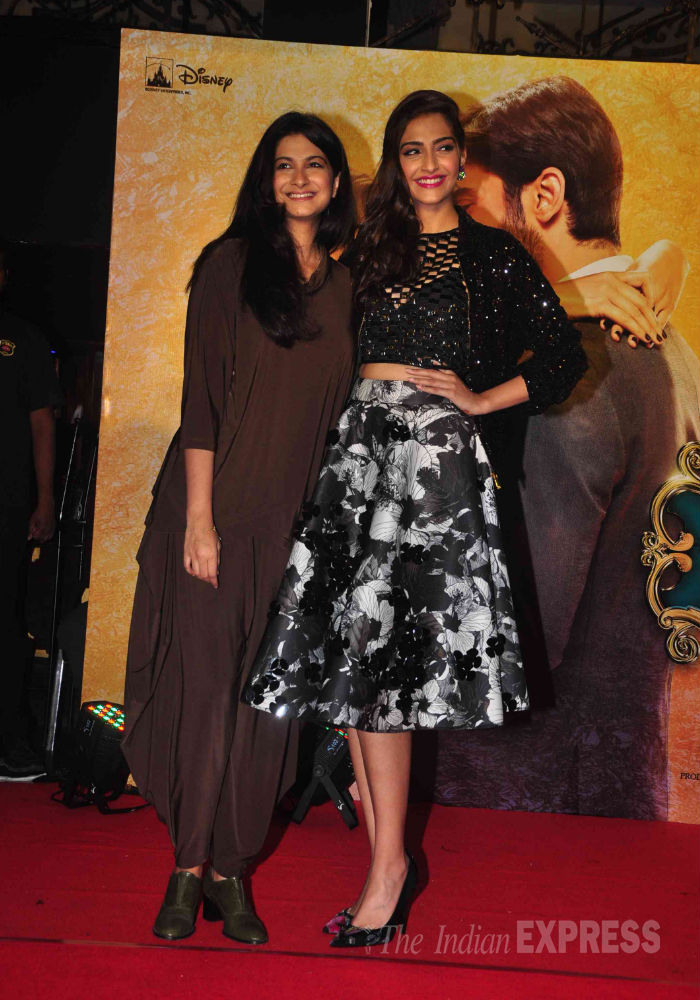 Sonam Kapoors Hair dos always have me in awe and it was no less this time, she opted for side swept braided look along with printed Dior Pumps and pink lips.
This look isnt something new , sonam has been seen wearing crop tops and full flared skirts quiete often infact I have spotted a similar look on sonams instagram on this very promo tour, have a look.
Between the mesh top, printed skirts, printed pumps and Pink lips it was too much going on I think but since this is a music launch and sonam at that I forgive it all. Although on instagram I have been seeing a lot of very busy printed looks churned out by sonam kapoor on her promo tour which iam not a fan of. The girl has too go easy on herself ,shed the fashionista tag and enjoy herself a bit.
How do you like this look from sonam? Like? Love? Or Plain Hate?
Do share
Till Next
Stay Pretty
Zooni
(Photo credit: Instagram/indian express)