airtel
Tweet to #GetAirtel4G sim Delivered Free at your Doorstep
8:35 PM
I have already told you about
Airtel
Launching its Fastest Ever 4G network in my post
here
yesterday. If you read my post you know i was pretty excited to try out the speed of 4G and today when i opened my twitter account i found that Airtel India was having another promoted hashtag on trending topics - #GetAirtel4G . I like finding news via trending topics so i clicked to see what this whole #GetAirtel4G tag was all about . I discovered much to my delight that this was a unique 4G SIM delivery service
by Airtel wherein Airtel was offering a sim delivered to Airtel users doorstep for FREE.
How it works:
If you have phone which supports 4G sim then Awesome. Half job done.
Now send a tweet with hashtag #GetAirtel4G and wait for a reply from@airtelIndia . which is pretty instant
Airtel India will reply to your tweet with a link where a user needs to enter details for sim delivery. Just click the link and enter your details
Now sit back and wait for the sim to be delivered which is like less than 2 hours , atleast for me.
So this sounds exciting right? well Iam still waiting apply for a Airtel sim so i cant really make use of this sim delivery service but my sister who is an Airtel user tried this Free 4G sim delivery service and it was delivered to her at lightening speed.
My tweet to Airtel with hashtag
#GetAirtel4G

sim absolutely free for your 4G handset simply tweet and get it delivered at home!

— Zooni khan (@zoooni) August 7, 2015
Airtel India's Reply
— airtel India (@airtelindia) August 7, 2015
We entered details on the link given by airtel and some minutes later it started
raining
pouring and we thought the sim will not be delivered today but to our surprise our bell rang a while later and the sim was delivered by an airtel service person. Super quick na? If the delivery is this quick guess how quick speed of 4G is!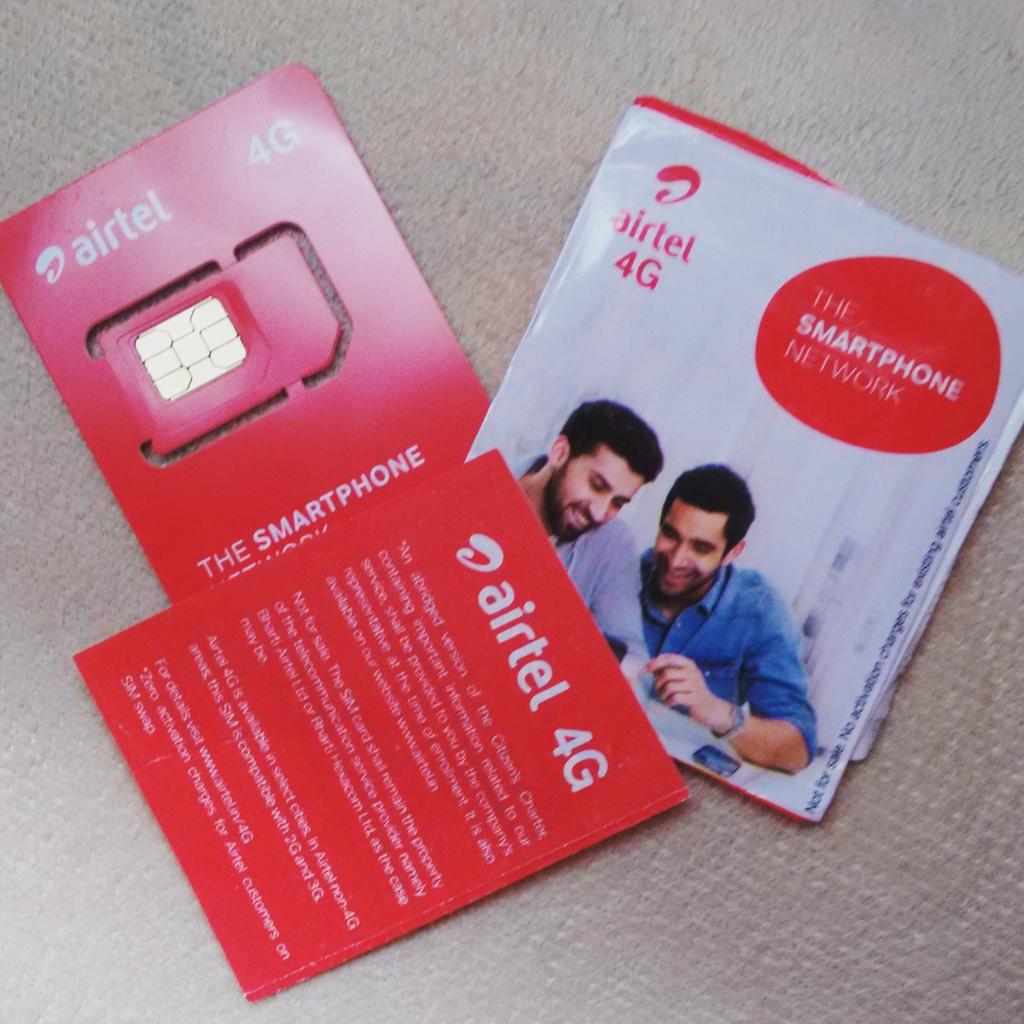 my sisters Free 4G Sim *Envy*
So friends if you use airtel and have a 4G handset Go Try this like NOW!